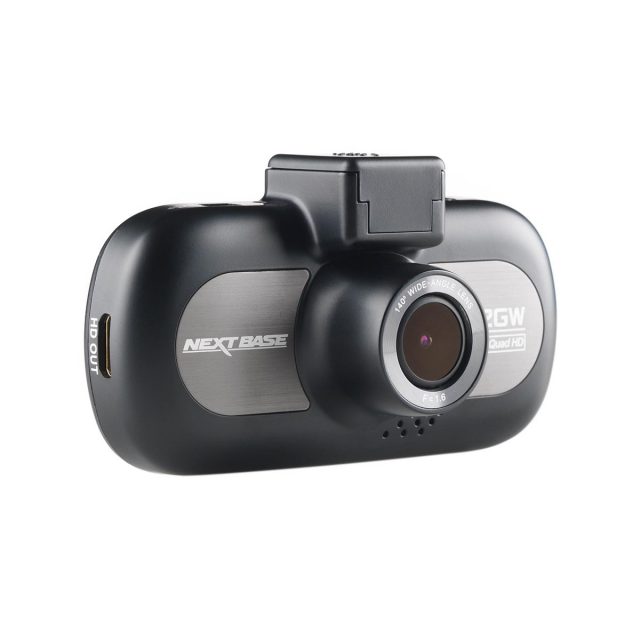 Nextbase 412GW Dashboard camera review
The Nextbase 412GW dash cam is one of the higher levels available in the Nextbase range. Providing Quad HD footage at a resolution of 1440p and great video quality thanks to recording in 30 frames per second. With a 140° viewing angle it can capture the entire road ahead.
The list of features on this dash cam look to provide a class leading unit. We've had one of our reviewers testing it for several months now. Intitial reports are very good. The only limitation would appear to be the software provided with the unit. The video playback quality in this seems to be very questionable. Especially when the unit boasts such a high resolution and rate of recording. To get the best view of your footage you should play them back in a windows player or a video software.
Having said above that the software is a bit flaky we can still upload camera footage into the supplied software, Mac fans need not worry as they have both Mac and Windows versions.
GPS data is plotted on a map along with G-forces, speeds travelled and lots of other very useful information. Proving very popular when trying to deal with your insurance company as this data is normally very hard to prove without such a technology.
We also think the SOS function on the Nextbase range is an absolute winner. should you be involved in an accident the last thing you want to do is be able to wipe the footage in a nervous moment.
So what is the Spec like?
Single Lense :
The 412 only has one lense in comparison to the Nextbase duo which we reviewed previously. This being said the resolution of this unit is far superior with 1440p resolution and recording rate of 30 frames per second. Will provide you with crystal clear footage.
The unit can be used in 1080p mode if required. This will then record at a great rate of 60 frames per second which is double the speed of recording in 1440p resolution and will still give you the level of footage you would expect from a standard HD TV channel these days.
GPS:
The built in GPS will continuously monitor you whilst driving, in the event you have an accident this information can prove vital to defend how fast you were travelling, whether you were at a standstill etc. It will keep a log of speed you are travelling in too and can provide valuable evidence you weren't in the wrong should the worst happen.
3" LED screen:
A 3" LED screen lets you watch your footage in the quality it was supposed to be viewed. Check what just happened or run through some historic footage right there and then.
Micro SD Slot:
Can take a card up to 32GB. Giving you just over 2 hours of recorded footage before it writes over the video and the same for running at 1080p recording. Vital for recording and storing the video you catch on your 412GW.
G-Sensor:
Similar to the GPS in the unit the G-sensor is there to help provide evidence. Any sharp movements or unusual movements as a result of a direct impact, the 412 will automatically lock the footage from shortly before and after the impact and cannot be recorded over. Perfect if someone happens to hit your car while you are not in it or it is parked on the street overnight.
30 minute backup inbuilt battery
Can provide that last bit of juice if and when needed. Just in case you can't attach it to the magnetic bay for power.
In-built WiFi
It has its own in-built WiFi network to enable you to send your footage directly to your phone if needed. It was used a few times to make sure no footage was lost whilst on test. Great if you're on a long journey and want to keep as much of the footage as you can.
What's the 412GW like then?
When opening the box you have all the bits you would expect. The dashboard camera itself, a power cable, data cable for connecting it back to your computer, the suction cup which will hold the dash cam to the windscreen of your car and a CD-ROM with the software for installation, not great if you're on a MAC but you can download the software from the website. See, the guys at Nextbase have thought of everything!
One big thing, there is no memory card supplied with the unit? So you will need to buy a separate Micro-SD card, remember the maximum on this unit is 32GB.
Just like the in the photos, it looks great! It feels very well put together, hard wearing plastic make for a good looking unit with the buttons easily accessed on the rear of the unit.
It sits very well in the purpose built magnetic cradle which can be fitted permanently in the car and is unlikely to fall out if you have a minor accident. Simply put the unit near the magnet when you enter the car and it will attach itself.
It has its own 30 minute backup battery or you should really run it directly from the cigarette lighter/12 volt plug. Using the cigarette socket makes sense really as the camera will detect when the car is switched on and start recording rather than having to turn the camera on. You can even get the wires hidden and it hard wired into your vehicle. We suggest using a specialist, as when we tried this it proved pretty difficult and the instructions weren't really that helpful. We're not car mechanics though so could have something to do with it.
Should I buy a 412GW dashcam?
There are much cheaper cameras on the market. Nextbase also offer a range of other cameras which come in at a much lower price than this unit and have much the same qualities. If you need to record in a really good quality then this unit provides this in enormous abundance.
At RRP of £129.99 it is a great priced unit.
All things considered, the Nextbase 412GW dashboard camera would be a great purchase to help make sure you are protected in the event of an accident.